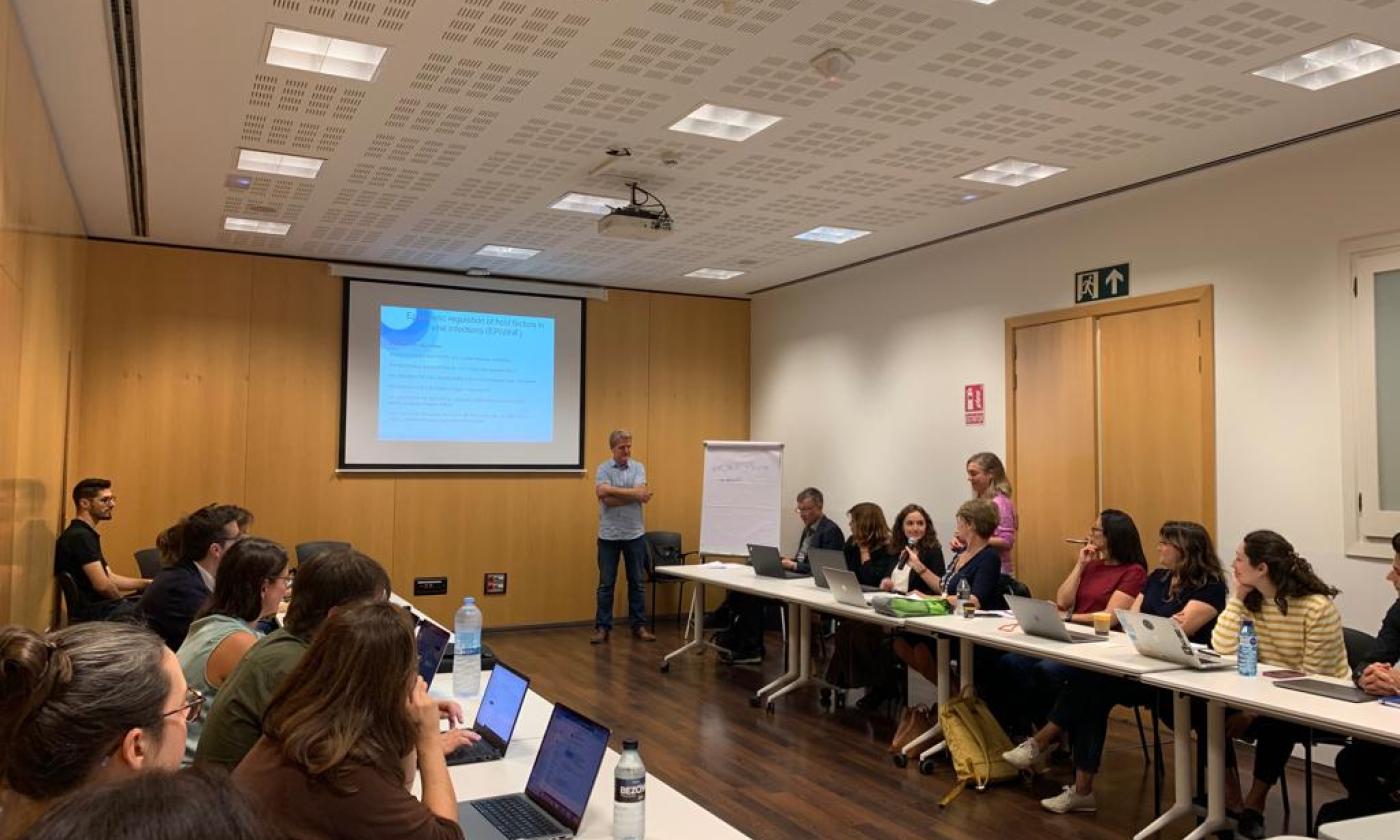 As leader of the European EPIVINF project, IrsiCaixa brings together for the first time all EPIVINF partners to discuss the roadmap to understand the epigenetic alterations due to viral infections
The European Union has granted nearly 7 million euros under the Horizon 2020 Research and Innovation program to study epigenetic alterations in viral infections. The project, entitled 'Mechanisms of host epigenetic alterations during viral infection, EPIVINF', is coordinated by IrsiCaixa and includes partners at Karolinska Institutet, Ospedale San Raffaele, Omniscope, the Institute for Agri-Food Research and Technology IRTA and the University of Saarland.
Today, EPIVINF held the inaugural session of the project, bringing together the entire scientific and management team to discuss future steps. The launch of the project was held at the Palau Macaya in Barcelona and involved the presentation of 8 work packages by the different partners.
This meeting was the starting point for a project that aims to decipher how HIV and SARS-CoV-2 infections affect the host, specifically its epigenetics, a mechanism that modulates gene expression. Disruption of this mechanism can lead to changes in the immune response and neurological health of the infected person. For this reason, the team wants to identify which factors predispose to certain clinical symptoms and how these host factors could be used as new therapeutic targets.